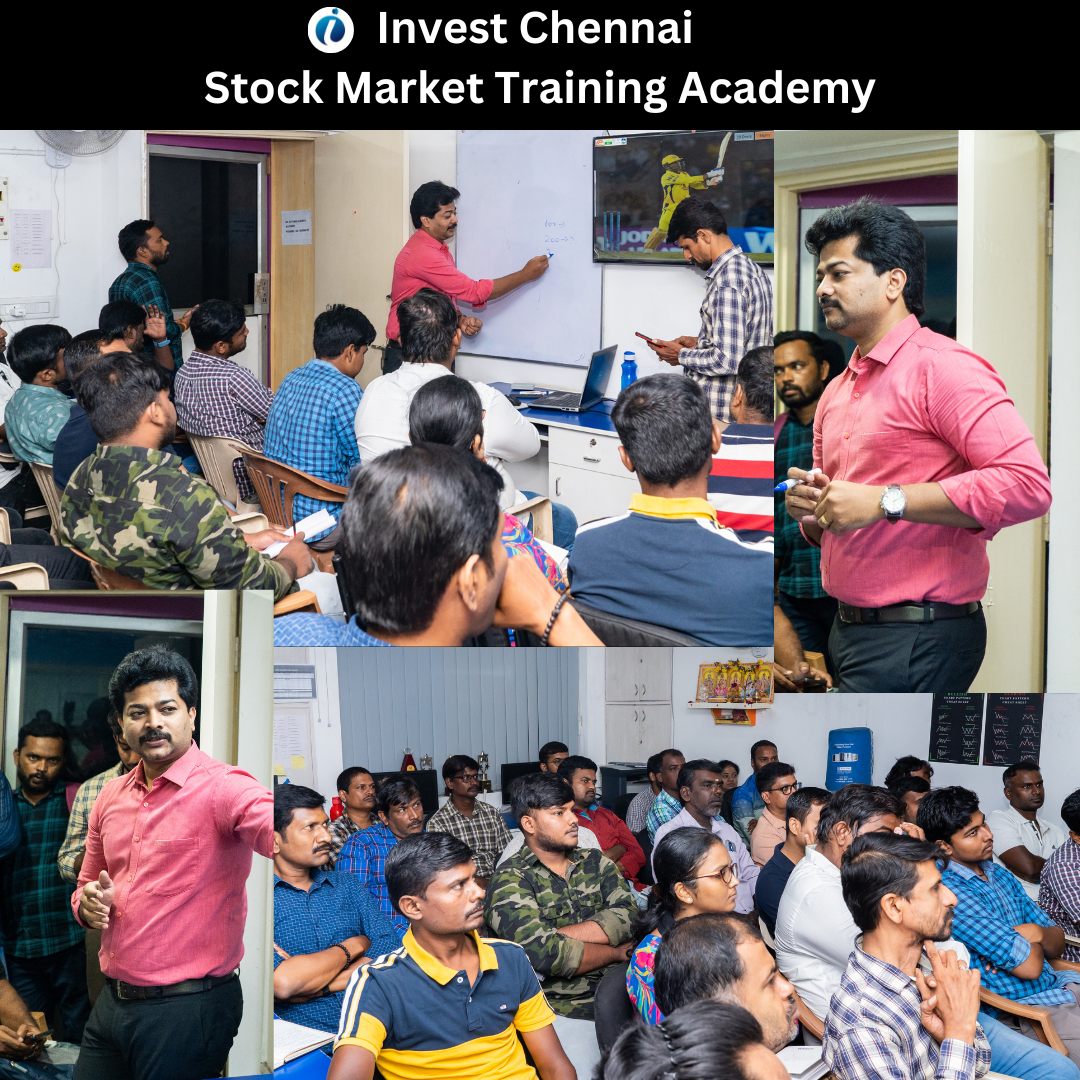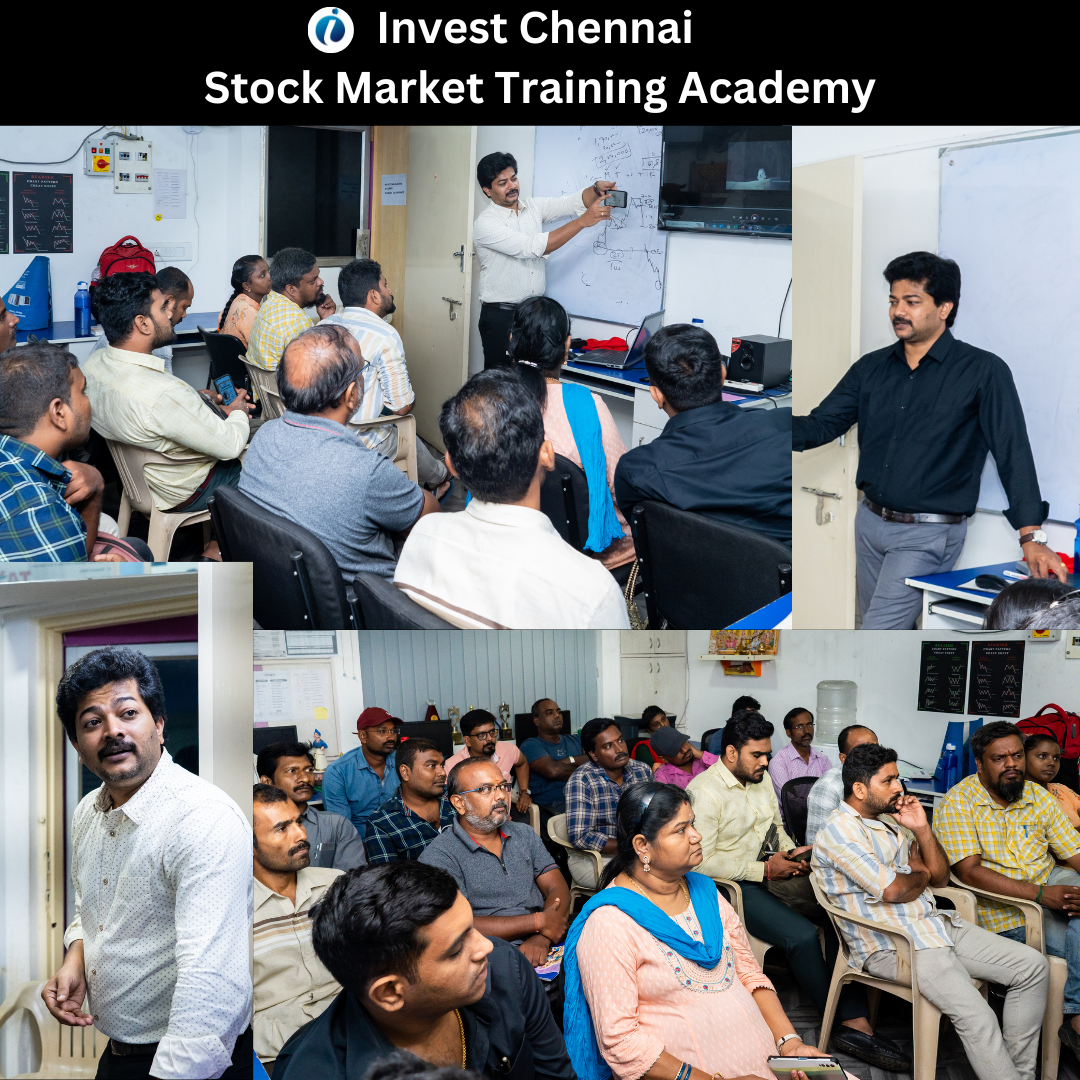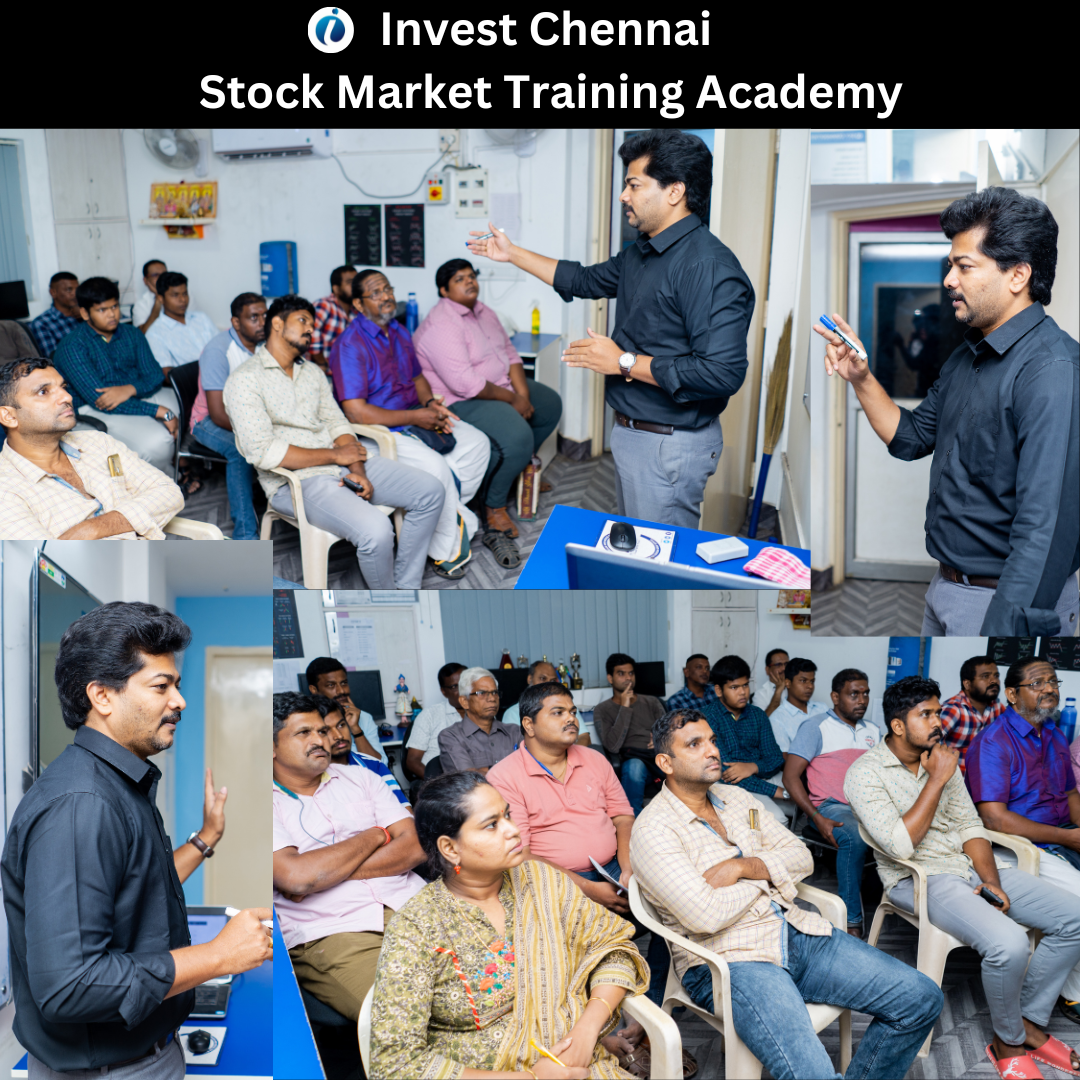 Stock Market Training in Chennai – Invest Chennai Training Academy
Learn stock market from our online and offline classes, we are dedicated to provide the right knowledge and guidance to help them achieve success in stock market. Our team are good experienced professional has 14+ experience in the industry and we are passionate to help others learn and grow in stock market and commodity trading.
We are covering everything from very basics of investing to advanced trading strategies and offering many courses to fit your own specific needs and improve your skills. Whether you're a beginner looking to learn about basics or experienced trader looking to improve your trading skills or refine your strategy, our courses will fulfill your disciplined trading plan, money management and risk management.


Share Market Training Academy
In our Academy, we understand that the stock market can be looking very complicated and hard to learn, but we believe that the right knowledge and making things to understand in simplified manner, so that anyone can learn about stock market, commodity trading, technical analysis, option basics, option strategy also commodity option trading (crude oil & natural gas option) with easy understanding and we guide them towards successful trading path.
We pride ourselves for being most trusted stock market training academy and our track record to making stock market learn more simplified has been great from the student's/traders feedback. Join us today and let's take the first step towards to Learn from us and achieving your financial goal.